Child Care Programs
Have additional questions about child care? Contact Childcare Director Kim Martin kmartin@superiorymca.org 715-392-5611 Ext 101
GENERAL INFORMATION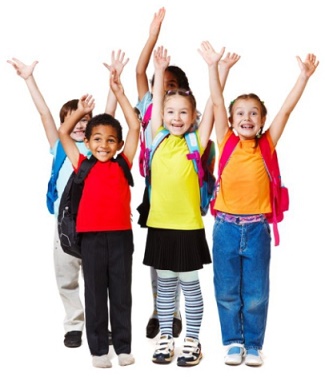 YMCAs are the nation's largest provider of childcare. We provide high-quality programs that are family-centered and values-based to nurture children's healthy development. We provide a safe place for children to learn foundational skills, develop healthy trusting relationships, and build self-reliance through the Y values of caring, honesty, respect, and responsibility. Financial assistance is available. Child Care Financial Assistance Application Form.
SUMMER SACC
A licensed program for children 5-12 (must have completed kindergarten). Children will participate in outdoor/gym activities, arts and crafts, field trips, swimming, and much more. Bring a swimsuit and towel, appropriate outdoor clothing, gym shoes, and come join the fun this summer.
SUMMER 3-5 YEAR OLD CARE
A licensed program for 3-5-year-olds. Each week is a different theme and includes arts & crafts, literacy, swimming, and plenty of outdoor fun. The program runs from 9:00 am-1:00 pm daily with wrap-around care available.
SHOOTING STARS
A Preschool Experience for 3-4-year-olds. Program runs September-May
Shooting Stars integrates the YMCA facilities with a traditional preschool experience. Children will have an opportunity to develop an increased ability to think, reason, question, and experiment. They learn how to follow directions and make choices in an environment filled with language and enrichment opportunities. Registration Form
4K PROGRAM
The YMCA in conjunction with the Superior School District provides a site for 4-year-old kindergarten. This program is free of charge for children in the Superior School District. Your child will learn through hands-on experiences, age-appropriate activities, and freedom of movement. We foster a child's independence and individual learning styles. Two days of swimming are included. Register online on the Superior School Districts' website. http://www.superior.k12.wi.us/
WRAP AROUND CARE
Does your child need care before or after Shooting Stars or 4K? Children will enjoy extended hours at the YMCA. Rest time, activities, free play, gym time, and much more await your child's day. You will have peace of mind knowing your child is in a safe and nurturing place while you are busy. Registration Form
SCHOOLS OUT DAY AT THE Y
No school? No problem! Kids spend the day at the Y playing in the gym, swimming, and having plenty of free time to just play. School-Age Child Care is available 7:00 am-5:30 pm during the 2022-23 school year at the Superior YMCA. Bring a lunch, towel and swimsuit. Cost: Y Member Discount $28, Non-Members $30. Registration required. Registration opens August 1st!
KIDS CLUB
Kid's Club is a safe, caring, fun environment for children ages infant-8 years old while their parents are using the facility. FREE and available for Superior YMCA Family Members only.