COVID-19
SUPERIOR YMCA MASK POLICY-Updated April 1, 2021
DAILY MEMBER HEALTH QUESTIONNAIRE
FEBRUARY UPDATES: DAY/GUEST/NATIONWIDE ACCESS
Dear Members and friends,

The Superior Douglas County YMCA is committed to taking every possible precaution to minimize any risk within our YMCA facility. We will continue to monitor information from national, state, and local health officials on a regular basis. The safety and health of all remain our top priority. Below are some initial precautions we are implementing.

Superior YMCA staff continue to clean and sanitize to the highest standards using products that are designed to kill viruses. Staff have received updated information regarding best practices and are increasing the frequency of cleaning and sanitizing practices throughout our facility and program sites.

YMCA Staff is increasing the sanitation process of the following areas:
doors and door handles

Lobby seating and furniture

fitness equipment

lockers

countertops/tabletops

phones and other common "high touch" items/areas within our facilities

Sanitizer stations are located throughout our facilities.

Y instructors and personal trainers will pre-wipe and post-wipe all equipment used in class.

Communication flyers explaining best practices and safety precautions are placed throughout our facility
Y staff, members, and program participants who are experiencing symptoms will be encouraged to stay home and seek medical attention when necessary. Please read and follow our daily member questionnaire before entering our facility.
As always, the Superior YMCA continues to stress the importance of washing your hands frequently with soap and hot water for at least 20 seconds. Cover your coughs and sneezes, avoid touching your eyes, nose and mouth, stay home when you or a family member is sick and avoid close contact with others who are sick.
Thank you for doing your part to keep our Y open and safe.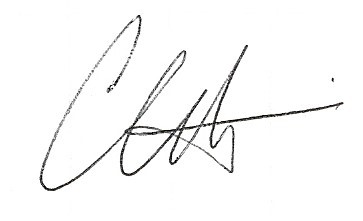 Chris Stenberg
CEO
SUPERIOR DOUGLAS COUNTY FAMILY YMCA
cstenberg@superiorymca.org
715-392-5611
Support the Superior YMCA MAKE A DONATION