Online Registration
**When leaving the online system be sure to "log off".
**If the system does not let you log on and you are sure your logon and password are correct, try clearing your internet browsing history including the cookies and you should be able to log back on.
To register online you will need a credit card and your login information. You can rest assured your information is safe and secure!
When connecting to our online page if you experience an error message, refresh your browser.
Log-in
If you are a member or have previously participated in a program or purchased a day pass and have shared your email with us:
Log in using your email address that you have on file with us. The password will be first initial of the first name, first initial of the last name, and the month, day and year. Ex: John Doe, Birth date 10/24/1975, would log in Doe John and password JD102475. Once you have entered your password, click on Login.
If you have forgotten your password, click "forgot password". Your password will be emailed to the address we have on file.
If you are not in our database and/or this is the first time you are using the system:
Please note that becoming a part of our database does not mean you are a member, and DOES NOT INCLUDE the use of facilities. Program fees are at the Non-Member rate and registration is limited. A member benefit is early registration and program discounts.
Online payments are available for the following programs:
Childcare
School-age Child Care
Camp
Shooting Stars
Online registration is available for the following programs:
Youth Aquatics
Adult Aquatics
Fitness Classes
Specialty classes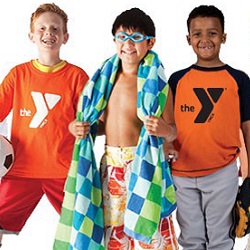 Additional Notes
A time out will occur if you or logged on and inactive for more than 15 minutes.
You can update information (ex. change of address etc) by logging in and clicking My Account Info.
If no email, contact the Member Services Desk 715-392-5611.
Your registration will immediately update to our database at the Member Service Desk. If you need to make any changes after you have confirmed your registration you will have to contact the Front Desk to make changes for you. 715-392-5611.
Refund Policy
Refunds may only be made when there is facility cancellation of program services, or where member privileges are suspended, or for physician-prescribed medical reasons. Refunds must be requested at the time of need. Membership refunds are limited to a maximum of 30 days. The Y does not make cash refunds. There are no refunds for youth sports, personal training, swim team, swim lessons or childcare programs.