CAMP
Camp Questions Contact: Kim Martin, kmartin@superiorymca.org, 715-392-5611 EXT 101
An exciting, safe community for young people to explore the outdoors, build self-esteem, develop interpersonal skills and make lasting friendships and memories
With 100 years of camping experience, Superior YMCA camps are committed to nurturing the potential of every child by fostering achievement, relationships and belonging through our programs. We support children in 1. Discovering skills to help them realize their accomplishments, passions, talents, and potential. 2. Building friendships to demonstrate the role positive relationships play in the well-being of a child. 3. Developing a sense of belonging where kids feel safe, welcome and can express their individuality.
Each summer the Y offers a 10-12 week day camp program out at beautiful Lake Nebagamon for youth who completed Kindergarten -5th grade
What a day is like
The outdoors provides children with great opportunities to experience new and exciting things. Lake Nebagamon is a perfect setting for a Day Camp for youth in grades K-5 (must have completed Kindergarten prior to the start of camp). The day begins when campers step on the bus at 8:30 a.m. at the YMCA and head out to camp. Spending as much time in the outdoors kids have great access to the best summer has to offer. Children spend their busy day in a variety of structured and non-structured activities and the day ends when the bus returns at 4 p.m.
Each day is filled with fun activities such as:
*Archery
Field Trips
Group Games
Swimming
Hiking
*Canoeing
Cook-Out
Nature Hikes
Arts & Crafts
Smaller Group Activities and theme fun!
*Must be 7 Years or older due to licensing regulations
2020 DAY CAMP AT LAKE NEBAGAMON FLYER
Staff
Day camp staff is the heart of the program and their leadership is vital to your child's positive day camp experience. Counselors share a common bond in the desire to help campers reach their full potential and love of the outdoors.
Health & Safety
Safety is of primary concern at YMCA Day camp. We are licensed by the State of Wisconsin. Certified Lifeguards are on duty at all times.
FINANCIAL ASSISTANCE FOR CHILDCARE AND CAMP
If you are looking for YMCA Childcare or camp but are unable to afford the full cost, you may be eligible to receive financial assistance. The first step is to complete an APPLICATION FOR CHILDCARE FINANCIAL ASSISTANCE found on our website or in our lobby and return it to Kim, our Childcare Director. Please allow two weeks for processing.
If you are approved, you will be contacted by Kim. After you have been contacted, you may register for childcare/camp. If you have any questions about the financial assistance program for childcare or camp please contact Kim, our Childcare Director, at 715-392-5611 EXT 101 or kmartin@superiorymca.org.
The Superior Douglas County Familiy YMCA reserves the right to verify financial information as well as reserves the right to accept or deny financial assistance.
MORE SUMMER OPTIONS
See our CHILDCARE page for more summer opportunities like Summer SACC, and 3-5 year old summer camp.
AREA RESIDENT CAMPS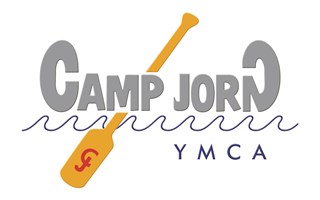 BUILDING CHARACTER AND CONFIDENCE SINCE 1953.
Camp Jorn YMCA is situated on a 70+ acre peninsula of mature pine forest in Wisconsin's Northern Highland State Forest. Located on the shores of Rest Lake, part of the Manitowish Chain of Lakes, the nearest town is Manitowish Waters.
Camp Miller is a coed, overnight, and day camp in Sturgeon Lake, Minnesota, right in the middle of 370 acres of tall pines, beautiful shoreline and miles of trails.