FAQs
Who can join the YMCA?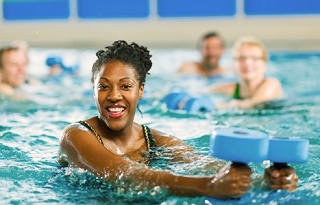 Section 1. Any person regardless of race, color, sex, national origin, age or disability who supports the mission may become a member of this corporation in accordance with such provisions as may be established by the board of directors, and shall so continue to be a member unless the Board or its authorized agent concludes, in its sole discretion, that a member has failed to live up to the standards and commitments of being a member of this YMCA.
Section 2. It is contrary to the mission of the YMCA to be a sex offender. This YMCA reserves the right to perform background checks on its members and periodically review sex offenders lists. Registered sex offenders and those individuals with any criminal conviction(s) for an act that is contrary to the YMCA values and mission are not eligible to hold membership in this corporation (except in rare and limited circumstances which warrant deviation)
How do I join the YMCA?
Joining the YMCA is easy. Stop by for a tour, fill out a couple forms and you are ready to go! For more information go to our membership page.
Does the YMCA offer Financial Assistance?
Yes, we do! Because of the generosity of area businesses and individuals who contribute to our Annual Support Campaign and the United Way, funding is available to assist individuals and families with membership and program costs. For more information, Click Here
What are some of the things that make the YMCA unique?
There are many things that make our organization unique. We have a long rich history; we serve all people-from the youngest to the oldest- and all walks of life. Our mission is to not just make people strong in body, but in spirit and mind as well. Our programs teach people not only skills but values such as caring, honesty, respect and responsibility.
Is the YMCA a charitable organization?
Yes, the Superior Douglas County Family YMCA is a non-profit organization, recognized by the IRS with a 501(c)3 charitable designation. All donations made to the YMCA are tax deductible to the fullest extent of the law. When you donate money, one hundred percent of your donation is used to subsidize program costs or to provide financial assistance to those in need.
Who are contributors to the YMCA?
Individuals, families, businesses, United Way, foundations, and civic groups all support the work of the YMCA.
Why should I give to the YMCA when I am not a member?
Your support is still needed. A strong YMCA in our community provides meaningful opportunities; positive experiences and caring adult role models that help our youth grow into responsible adults. That benefits every community member, regardless of YMCA involvement. Give to the YMCA.