Become a Member
Find Your Community. Find Your Y. Join the YMCA today!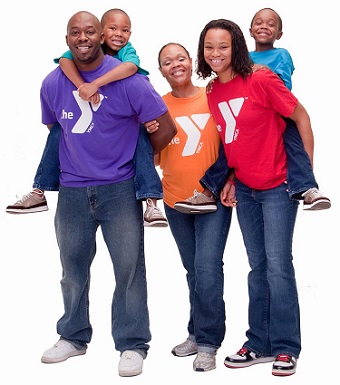 The Y is a community focused on three key areas: youth development, healthy living and social responsibility. We believe a strong community can only be achieved when we invest in our kids, our health, and our neighbors. When you join the YMCA, you'll discover new ways to connect with your potential, purpose and community. No matter where you are on your journey, the Y is where you can belong and thrive. Join us.
Your Membership Includes:
Family pool & 25-yard lap pool and a 100-foot waterslide

Indoor walking/running track

Full-size gymnasium

Free adult group fitness classes

NEW YMCA 360

Saunas and hot tub

Air-conditioned fitness center

Fitness Center Orientation and Body Composition

Racquetball court

Family and special needs locker rooms with accessible showers

Early registration and program discounts

Spacious locker rooms

Nationwide Membership Learn More

2 FREE Guest Passes per year

No contracts!
Superior Douglas County Family YMCA 2023 Rates

| | | | | |
| --- | --- | --- | --- | --- |
| Membership Types | Monthly Rates | 25% FA* | 50% FA* | 75% FA* |
| Youth (0-18) | $23 | $17.25 | $11.50 | $5.75 |
| Young Adult (19-25) | $44 | $33 | $22 | $11 |
| Adult (26-64) | $57 | $42.75 | $28.50 | $14.25 |
| Senior (65+) | $55 | $41.25 | $27.50 | $13.75 |
| One Adult Family - One adult with dependent children through age 18, living together as a family unit. | $69 | $51.75 | $34.50 | $17.25 |
| Two Adult Family - Two adults with or without dependent children through age 18, living together as a family unit. Additional dependent adults living in the home may be included for $15 per month, per adult. | $78 | $58.50 | $39 | $19.50 |
The Superior YMCA no longer charges an additional joining fee upon signing up for a membership. New memberships must be activated in person at the Superior YMCA Member Services Desk. To expedite the process please print the membership form or e-mail a completed for to jmyran@superiorymca.org. To complete membership activation please visit the member services desk.
Membership Application.
*FA (Financial Assistance) indicates what the cost of your membership could be if you qualify for assistance. If you are interested and think you may qualify for financial assistance please fill out a Membership and Program Financial Support Application through our online portal. If applying through the online portal you will be asked to upload proof of income. We cannot approve your application if proof of income is not provided. To ensure your application reaches us please ensure to include no symbols in income boxes, and use calendar icon for birthdates. To see if you may qualify for financial assistance please view the 2022 Federal Poverty Guidelines
Day Pass
Infant Under 3 - $2.50
Youth (3 - 18 yrs old) - $10
Adult (19 & over) - $10
Family of 4 or less - $20
Family of 5 or more - $25

Youth ages 9 and under purchasing a day pass or using a guest pass must be accompanied by an adult at all times while using the facility. To purchase a day pass, you must bring a photo ID.
Please be patient and allow ample time for checking in for Day Pass/Guest Passes and Nationwide Membership Access.
Code of Conduct & Age Policies
PAYMENT INFORMATION
Memberships are automatically bank drafted each month from a checking/savings account, or credit/debit card (Visa, MasterCard, Discover). For bank draft memberships, your first payment will be on the start date of your membership. Memberships in 3, 6, or 12 month increments must be paid in full. All membership fees are non-refundable and non-transferrable. *Please note, if you have applied for financial assistance you will not receive the reduced rate until your application is approved. If you would like to cancel your membership you must fill our a cancellation form. Your cancellation must be turned in at the Member Services front desk at least 7 days prior to your bank draft date.
PARTICIPATING INSURANCE PROGRAMS
The Y partners with Health Partners, Medica, Preferred One, Renew Active, NIHCA and Silver&Fit for special benefits. Check with your insurance provider for more information and to determine if you are eligible. If you are eligible you will receive an access code from your insurance provider that you will need to bring with you to register for your YMCA membership with your insurance benefits. NIHCA Insurance Fitness Incentive Program
LOCKER RENTAL
For locker rental add $10 per month, per adult.
FINANCIAL ASSISTANCE FOR MEMBERSHIP AND PROGRAMS
If you are interested in receiving financial assistance for membership or programs, please fill out the Membership and Program Financial Support Application with all the associated documents and return to the front desk. If applying for financial assistance within 10 days of your draft date it will not be applied to your membership or program until the following draft. To see if you may qualify for financial assistance please view the 2022 Federal Poverty Guidelines
APPLICATION FOR MEMBERSHIP AND PROGRAMMING FINANCIAL SUPPORT APPLICATION
Once accepted, you will receive an approval letter via email. Financial assistance for memberships and programs are valid for 12 calendar months. The month prior to your expiration date for membership, you will receive a renewal notice. You may reapply using the same process 2-3 weeks prior to your expiration date.
Through the generosity of many individuals, Y staff, Y board members, businesses, United Way, and the Duluth Superior Area Community Foundation donating to our Annual Support Campaign, the YMCA is able to offer financial assistance for memberships and programs.
FINANCIAL ASSISTANCE FOR CHILDCARE AND CAMP
If you are looking for YMCA Childcare or camp but are unable to afford the full cost, you may be eligible to receive financial assistance. The first step is to complete an APPLICATION FOR CHILDCARE FINANCIAL ASSISTANCE found on our website or in our lobby and return it to Kim Martin, our Childcare Director. Please allow two weeks for processing.
If you are approved, you will be contacted by Kim. After you have been contacted, you may register for childcare/camp. If you have any questions about the financial assistance program for childcare or camp please contact Kim, our Childcare Director, at 715-392-5611 EXT 101 or kmartin@superiorymca.org.
The Superior Douglas County Family YMCA reserves the right to verify financial information as well as reserves the right to accept or deny financial assistance.