YOUTH & FAMILY
Mindfulness During Difficult Time For Families Webinar presented by Randy Barker, M.S.ED., LPC Director of Health, Counseling and Well-Being at the University of Wisconsin-Superior.
See our Rec Pool Schedule for Family and Open Rec Swim times
Youth 13 and older with a Teen Fitness Pass may use the Fitness Center on their own.
Youth 10-12 with a Teen Fitness Pass MUST be WITH a parent/guardian in the Fitness Center (within arms reach)
Youth 12 and older may make a Lap Pool reservation after 11:00 am
Members age 11 and younger must be accompanied by an adult from their household in all areas of the Y.
YOUTH FITNESS

Our youth fitness class includes fun intervals to keep your child moving for 20+ minutes followed by 20+ minutes of Sport-related exercises followed by relaxing youth stretching. Registration required. Bring your own water bottle. The next session begins this fall.
FITNESS CENTER REQUIREMENTS FOR YOUTH
Ages 10-11: MUST be WITH a parent/guardian (within arms reach) and MUST have gone through a Fitness Center Orientation WITH their parent/guardian.
Ages 12-15: May make one Fitness Center reservation per day on their own. Must go through a Fitness Center orientation WITH a parent/guardian.
Fitness Center Orientations are FREE!
Please see any Fitness Center staff or contact Health & Wellness Director, Jen Rosnau to schedule this orientation. jrosnau@superiorymca.org, 715-392-5611
KIDS CLUB -WILL RETURN FALL 2021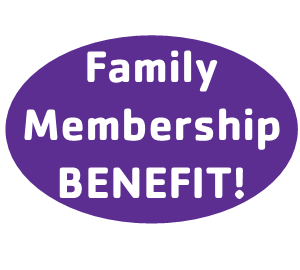 Kid's Club is a safe, caring, fun environment for children while their parents are using the facility.
YOUTH REC ROOM SUSPENDED
The Rec Room is a fun and safe hang out space for youth ages 9-14 years old. Located in the 4K Jensen Room, they can play activities, games, or even receive help with homework. The room, supervised by a Y staff member, is stocked with board games, video games, phone chargers and a TV.
SUPERIOR TOTS FITNESS- SUSPENDED
Parent/Guardian-Child Fitness Class
Fitness for everyone! Instructors Jill & Ashlee will introduce your kids to fitness through a fun, high-energy group class you'll both love. Parents/guardians can attend and work out with their child ages 2-6+ in this new class! Have fun with circuit training and games, develop skills to increase strength, balance and cardio capacity through the art of play. Registration coming soon!
HOME SCHOOL GYM & SWIM-
SUSPENDED
BABYSITTING CLASS
This class provides ages 11-15 with the knowledge and skills necessary to safely and responsibly give care to children and infants. This training will help participants develop leadership skills, learn how to develop a babysitting business, keep themselves and others safe, help children behave, and learn about basic child care and basic first aid. Bring a bag lunch. Cost includes a swim at the end of the day.
Next class: TBD Members: $25 General Public $27